It is with great joy that we announce you the launch of Jean-Luc Trachsel Ministries!

Dear friends,
For the first time in my life, after more than 30 years in ministry, I ask personally for your help and want to give you the opportunity to be a mission partner in this exciting journey for the Harvest. I am praying for 200 partners willing to give monthly 20€, 50€, 100€ or another amount as the Lord leads.
Become Jean-Luc's Partner
In my previous email (
click here
) I was explaining my ministry involvement to bring the Gospel full of hope to this generation, and this in serving different ministries, like being the president of the International Association of Healing Ministries, the Apostolic Team "Gospel Wave", the Europe Shall Be Saved movement or as the co-chairman with Daniel Kolenda of the Global Evangelist Alliance. At an early age, God called me to preach the Gospel to the nations of the world. He filled me with compassion and a burden to heal the sick.
Today, I have the great joy to announce the launch of "Jean-Luc Trachsel Ministries," an initiative that will best enable me to fulfill my main call to preach the Gospel and to honor my multiple mandates and connections.
I think of many people who have been touched like this man for whom I have had a word of knowledge concerning a necrotic heart and without medical hope, and who, shortly after the prayer is witnessed by the specialists, Amazed, how his heart is now brand new like that of a young man! Or those desperate parents who led me to pray a prayer of compassion at the foot of their child's bed dying of HIV and who several monts later received medical confirmation that all traces of the disease had disappeared.
These are the people I want to continue to serve through my ministry.
More than ever before, I have a fire from Heaven to go and preach the Gospel to the nations of the world with a burden for lost souls and compassion to heal the sick. This venture is only possible with a team and a personal assistant helping me to fulfill my various responsibilities and missions. I need you to help me set up this platform so I can serve more efficiently, organize, and financially sustain the different costs. I am deeply grateful for your open heart and generosity in helping me to step into a new season of my life. My family and I are praying that the Lord may bless you abundantly.
I want to receive the FREE newsletter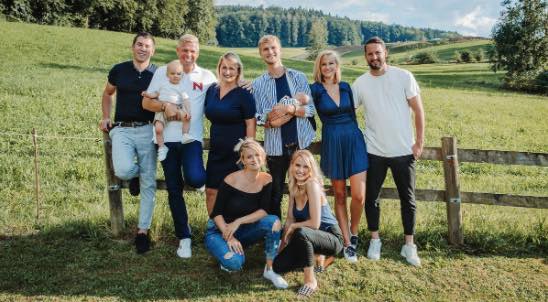 With the total support of my family